The world consists of lovely creatures that make life enjoyable and fun filled for man. One of the beautiful creatures that exist on earth is horses. They are known for their strength, power, beauty, and high speed.
Horses assist their owners in different ways. These facts are undeniable to man because they have at one point encountered and enjoyed their use and companionship. Equine photography is a major way of discovering the different types and breeds that exist in the various continents of the world. Equine photography is a kind of photography where horses are the major subjects. This kind of photography features horses and their riders. As an equine photographer, you must have a horse you have decided to take its photograph. To take the photograph of the horse, you have to choose a beautiful location to capture the horse. The area must be clean and all unsafe items must be removed from the area to avoid any harm to the horse. You must also groom your horse, select good lightning, brush the hair, and look out for an attractive background in the location you have chosen. Nowadays, many people are fast developing a strong interest in equine photography. The population of people that works as equine photographers necessitates the need to discuss the best among them. With that said, today, I will be telling you the best equine photographers all over the world.

Summary of Best Equine Photographers in the World
The table below summarizes the best equine photographers and their country of origin.
| | |
| --- | --- |
| Equine Photographers | Country |
| Sonya Spaziani | United States of America |
| Tamara Gooch | United States of America |
| Carol Walker | United States of America |
| Raphael Macek | Brazil |
| Katarzyna Okrzesik | Poland |
| Wojtek Kwiatkowski | Poland |
| Helen Peppe | United States of America |
| Christiane Slawik | Germany |
| Carina Maiwald | Germany |
| Tony Stromberg | United States of America |
Best Equine Photographers in the World in Detail
1. Sonya Spaziani
Sonya Spaziani also known as Mustang Meg on social media platforms, is an excellent equine photographer that has got incredible photographic skills. The amazing equine photographer specializes in capturing photographs of beautiful wild horses in the city of Oregon, United States. Aside from working as an equine photographer, Sonya Spaziani has a strong interest in fine arts. Her interest in arts is conceived from her love for the beautiful landscape and other living creatures that exist on earth. The interest of Sonya Spaziani to become the best in equine photography resulted in her enrolling in a college in Oregon to study wild horses in 1994. While in Oregon, Sonya Spaziani discovered more about the amazing, colorful, and wild creatures of horses of different sizes. As of today, Sonya Spaziani is highly rated among the equine photographers on earth.
Examples of Sonya Spaziani Photography
2. Tamara Gooch
Tamara Gooch is an intelligent equine photographer that developed a strong interest in photography early in life. Her interest in photography sparked up the passion she has for equine photography. Tamara Gooch is regarded as a creative equine photographer that has enjoyed capturing horses in different beautiful locations. Aside from working as an equine photographer, Tamara Gooch is also involved in portrait, pet, and lifestyle photography. The creative photographer has received numerous meritorious awards both locally and internationally. Her equine, pet, lifestyle, and portrait photographs have been featured in many galleries on the local and international scene. These beautiful and attractive works have been featured in many international publications like Cowboys & Indians, Ranch & Reata, and many more.
Examples of Tamara Gooch Photography
3. Carol Walker - Link
Carol Walker is an excellent and decent equine photographer that has captured incredible photographs of horses in different locations worldwide. The intelligent equine photographer started her career with Living Images in 2000. At this time, Carol Walker specializes in showcasing the beauty, pride, and character of horses through her attractive photograph s. Her photographs also elucidated the relationship between horses and their owners. Aside from working as an equine photographer, Carol walker organizes photography workshops and teaches people that develop an interest in equine photography. Her well-organized workshop is well attended by upcoming equine photographers all over the world.
Examples of Carol Walker Photography
4. Raphael Macek - Link
Raphael Macek is a famous equine photographer in South America and other continents of the world. The brilliant and skillful equine photographer was raised in a family that loves animals. Their love for animals inspired Raphael Macek to generate an unending love for horses and other animals. At first, Raphael Macek took the capturing of horses as a hobby. As days went by, he got a niche in equine photography. He later turned the hobby into a career. His choice for equine photography has made him popular in different countries worldwide. As an equine photographer, Raphael Macek has traveled to several countries to capture horses of different diversity. Today, Raphael Macek has published his photographs in international magazines in countries like Spain, Belgium, Brazil, the United Arab Emirates, Germany, and the United States of America. He has also received meritorious awards from international and national organizations.
Examples of Raphael Macek Photography
5. Katarzyna Okrzesik
Katarzyna Okrzesik is a brilliant equine photographer that has made a tremendous landmark in the world of photography. The Polish international has got incredible skills in capturing horses in beautiful and attractive locations all over the world. Katarzyna Okrzesik started her equine photographic career at the age of 18. Her passion for equine photography has led to her visit to different countries capturing different kinds of horses and also visiting new locations. Aside from equine photography, Katarzyna Okrzesik also works as a graphic designer. Katarzyna Okrzesik has got some exciting photographs that have been published in different local and international magazines. She has also received many awards for the attractive equine photographs she has showcased.
Examples of Kararzyna Okrzesik Photgraphy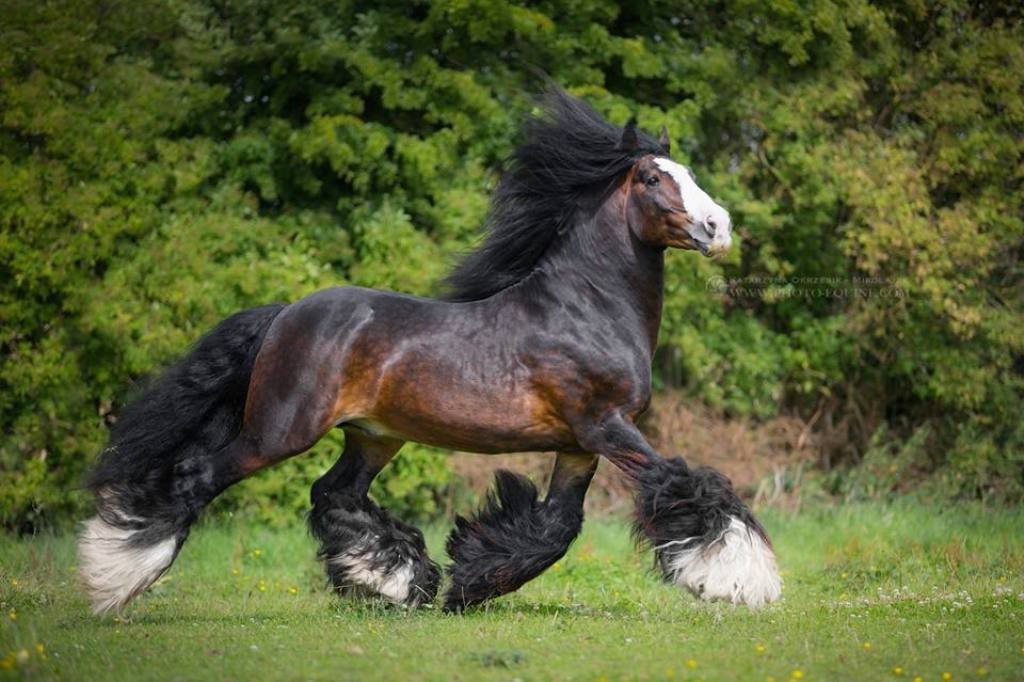 6. Wojtek Kwiatkowski
Wojtek Kwiatkowski is another talented Polish international that is rated among the most famous equine photographers in the country. The skillful equine photographer has got a strong passion for capturing Arabian horses. Though he resides in Poland, Wojtek Kwiatkowski travels to different countries in search of horses to capture. The equine photographer has attractive and amazing photographs to showcase from his library. Wojtek Kwiatkowski is well-traveled and has received various meritorious awards in Poland and on the international scene. His beautiful photographs have been captured in different local, European, and international magazines, print media, and websites.
7. Helen Peppe - Link
Helen Peppe is an amazing photographer that focuses on capturing pictures of animals, especially horses, cats, and dogs. Her keen interest in capturing horses birthed her career as an equine photographer. Aside from her photographic duties, Helen Peppe also works as a creative author. She has got interesting short stories and has featured in different textbooks, columns of news media, educational media, articles, and many more. Helen Peppe has published her beautiful equine photographs in different national and international magazines and websites. The incredible photographer has won meritorious awards for the creative photographs she has produced in the United States and other countries of the world.
8. Christiane Slawik - Link
Christiane Slawik is a great equine photographer that has made an indelible impact in the world of photography. She has got a keen interest in capturing horses. Hence, she has taken equine photography as a career. Christiane Slawik has strong skills in capturing dynamic and emotional photographs of different species of horses. Her photographs have been published in popular magazines and calendars worldwide. Aside from working as an equine photographer, Christiane Slawik also teaches in photography workshops. She has featured in many edifying books like Horse: A Portrait. The animal book got an award in 2008 at the Benjamin Franklin Award.
9. Carina Maiwald - Link
If you are looking for a German with amazing skills in equine photography, Carina Maiwald is the best lady you can contact. She has developed a strong interest in photography right from her childhood days. Though she took it as her hobby at her tender age, Carina Maiwald soon found a career in equine photography as she grew older. Her dedication and commitment to capturing horses have resulted in her visit to different locations worldwide. Today, the devoted equine photographer occupies a top position among the creative equine photographers in the world. Her beautiful photographs have been featured in several magazines, websites, calendars, and other publications worldwide. Carina Maiwald has won numerous awards at the national and international levels.

Examples of Carina Maiwald Photgraphy
10. Tony Stromberg -
Link
Tony Stromberg is a talented, professional, unique, and popular photographer that currently exists in the world. The amazing photographer began his career in San Francisco as an advertising photographer. After working as an advertising photographer for 20 years, he developed a keen interest in equine photography. His passion for horses and their diversity increased his commitment to his new career. Tony Stromberg learned so much from the horses and regarded them as his teacher. For instance, he learned about collaboration, relationships, honesty, leadership, and authenticity from the horses.
Tony Stromberg has become famous for his unique method of capturing jaw-dropping photographs. He specializes in capturing the power, beauty, and spirit of the horses. Tony Stromberg enjoys capturing photographs of horses without riders, saddles, or other acquaintances that can alter their pure essence and energetic spirit. Aside from being an equine photographer, Tony Stromberg also works as a creative author and lecturer. He has lectured in different equine photography workshops in different places worldwide.
Examples of Tony Stromberg Photography
Conclusion

Equine photography has helped to acquire more knowledge about horses and their diversity. Today, I have discussed the best equine photographers worldwide. Enjoy reading!